Spring Is the Best Time for Your Air Conditioner Maintenance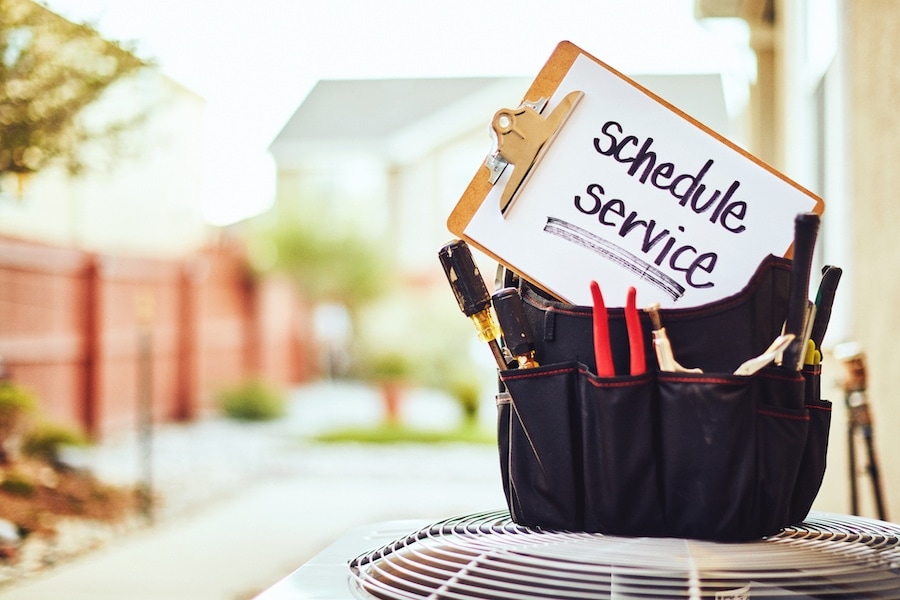 An air conditioner, just like a car, needs regular maintenance and service to run efficiently. At M & M Heating and Cooling, we recommend getting your air conditioner serviced regularly. The optimum time is in the spring to ensure your unit will run with the most efficiency during the hottest summer months. You need to be able to rely on your air conditioner for your comfort here in Tupelo, MS.
Why Is Maintenance Important?
The short answer is it saves you money!
An air conditioner collects dust and dirt continuously as it sits throughout the year, not only in the months when it's running. Though this tiny debris may not seem harmful, when it accumulates throughout the year, it can make its way into the cracks and crevices of your unit, as well as everywhere else. This creates gunk and wreaks havoc on the different parts involved in the cooling process.
When this happens, parts break down much sooner than expected and can add up to costly repairs. It also decreases the life expectancy of your system, forcing you to purchase a new air conditioner much sooner than you may have planned.
Regular air conditioning maintenance also supports your system's energy efficiency. Simple acts you can perform yourself, like replacing a dirty and clogged air filter, can reduce your energy consumption by 5 to 15 percent. This translates to you spending less money on your utility bills. Professional and DIY maintenance alleviates higher bills and keeps your air conditioner working at its manufacturer's intended efficiency.
Even if you are fastidious with doing your own regular home maintenance, you should always have your unit cleaned and checked in the spring by a professional. There are many tasks only a professional technician is trained and certified to perform. Neglecting these professional tasks constitutes poor maintenance and will negatively affect your system in the long run, again, costing you money.
What Can I Expect My Technician to Do During My Regular Maintenance?
Here's a brief overview of what our knowledgeable and experienced technicians do during your air-conditioning-maintenance appointment:
Clean and check condenser coils and evaporators, if necessary.
Clean and adjust blower components for proper system airflow to create increased comfort levels.
Check ducts for debris, and if debris is present, remove it to allow for maximum airflow.
Clean and check aluminum fins. If they are crushed or bent in any fashion, this affects proper air distribution.
Inspect internal parts for broken, chipped, or other damage, which may not be easily noticed. If your air conditioner continues to run with damaged parts or areas, your system will eventually fail.
Clean and check condensate drain, to prevent any blockages or mold buildup. Backups can cause water damage to equipment.
Tighten connections, both mechanical and electrical. Loose connections cause incorrect operations.
Check coolant level for leaks. Leaks prevent your air conditioner from working, and the refrigerant could damage anything it touches.
Check system's thermostat for accuracy.
Check system controls to be sure all works safely.
Provide you with a summary of work performed and share any findings regarding needed repairs or upgrades, as well as maintenance you can perform yourself between maintenance visits.
Schedule Your Maintenance Today
Don't delay in scheduling your air conditioner maintenance with our M & M Heating and Cooling professionals. With spring now here, our calendar is quickly filling. Call us at 662-844-0270 today to be sure your maintenance is done before you need to use your system this year!